Back To Our Services
Searching for quick and dependable gate repair services? Our company is here to provide them. Whether you need emergency help or want to deal with an issue which has been bothering you for quite some time, rely on us fully. We have the knowledge, skills and equipment to fix any component of any system, from the wheels or hinges to the opener and the intercom. Factors such as make, design and manufacturer are completely irrelevant. You will receive the best result in the fastest possible manner.
Specialist Gate Repair Services Optimizing Performance and Safety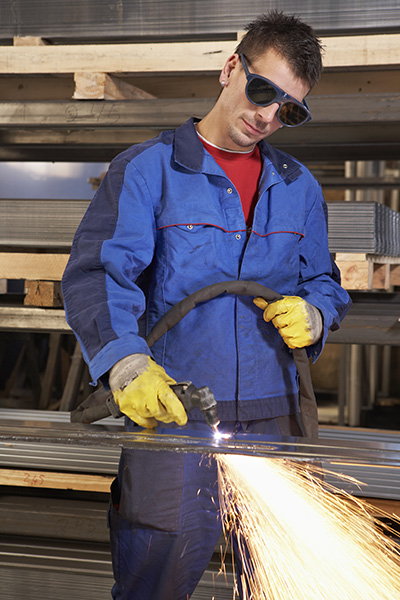 With us, you will never have to wait for long to get help. Our customer service is well organized and each request for help is sorted out without delay. Thanks to our large capacity, we are able to service swing, sliding and overhead gates even on the very same day when the problem requires urgent resolution. The technician will come fully equipped to deal with any issue regardless of its size and specifics.
Our company is regularly requested to repair broken driveway gate chains. Rely on us to act quickly, since this issue results in complete blockage of the gate. The broken chain will be replaced with a new one of the same size and design. It will be fitted securely with maximum precision. Specially designed lubricant will be applied for ensuring the smoothest possible operation. Our technicians never leave anything to chance and ensure absolute perfection. The result of the work is confirmed through testing in order to give our customers complete peace of mind.
When one or more of the electronic components of the system are malfunctioning, let us at "Gate Repair Torrance" fix them with care and accuracy and without wasting time. Issues with motors, circuit boards, receivers, transmitters and safety sensors are eliminated with masterful work and the use of advanced modern tools. Completely damaged and broken components are replaced promptly. You can expect the most effective overhead, swing or sliding gate operator repair for achieving optimal performance and complete safety. Our services cover intercoms as well. Everything is done to restore the optimal performance of all components of the video and/or phone entry system.
Damage to the panels, posts and other structural components may not be bothersome when it is small, but it can quickly spread. This is particularly true for rust and rot. In such cases, our solution includes not only restoring the condition of the affected components, but also their future protection. Weather-resistant paint or another type of protective material with the same property is applied to all surfaces as part of the gate repair process. If there is a specific cause for the damage apart from the elements, you will receive assistance with eliminating it.
Reach us via email to learn more.
Back To Our Services